Where To Start For A Smart Home
Do you want to create a smart home? There are a lot of ways to do this, and it can take some careful planning. You can get as serious as you like, or keep it simple and casual as well.
Regardless of which way you go for your smart devices, one of the most important places to start is with your internet provider speed. 50 Mbps (Megabits/Second) is a good place to start to support your streaming devices for movies and TV, and is also good for all of your future Smart Home Pieces to connect as well. Faster, of course, is better.
All "smart devices" need a Wifi Connection to access all of their abilities. This will enable you to be able to turn out lights, adjust your thermostat, or even play your favorite song all while sitting on your behind! A simple rule of thumb for the best possible home network is to estimate up to 50 cents/sq ft of your home into the cost of a tremendous system. There's so many new wireless systems out there, be sure to consult an expert about which is the best for your usage, number of devices, and users.
What kind of smarthome devices can you get? There's a myriad of items out there and they do very cool things:
Smart light bulbs and switches can be programmed to turn on and off at predetermined times or with a schedule.
Smart Thermostats can decrease your utilities with temp recommendations, auto-learning, geofencing, or even the ability to control other smart devices.
Smart Sprinkler controls can tie into local weather stations and postpone watering if there's rain in the forecast. They may even qualify you for a tax credit depending on your area.
Wifi music systems can be controlled from your phone, but not have to tie up your phone as the music source. Great for entertaining many rooms of guests or background music.
There's so much more out there. More blogs to come!
Feel free to call, text or email if you want to chat about smarthomes, or even homes in general!
For the latest Dallas TX listings click here: https://goo.gl/33RB5U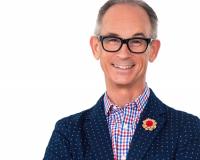 Author:
John Brooks
Phone:
972-863-1034
Dated:
July 26th 2017
Views:
123
About John: Hello! My team and I are passionate about helping people build stability and wealth through solid in...