The Booming Hwy 380
It is incredible how much growth the Northern DFW Counties have experienced within the last year.
Especially the counties aligned along the 380 Corridor; from new shopping centers, new schools, to all the new construction homes.
There is no denying that both Denton and Collin County are just two of the counties along Hwy 380 going through a massive population growth.
When relocating or buying your new home, these are all very important facts to consider. Below I share just a few things going on along Hwy 380 that you might want to know if you are interested in purchasing or relocating to this up in coming area.
New Schools- Catherine Bell Elementary School and Ray Braswell High School will open to students in the Little Elm area this fall. Bell is expected to open with 680 students while Braswell will be home to more than 1,000 high school students. And lets not forget about that $220 million project for the amazing new stadium coming to Mckinney ISD.

New Shopping Centers- Jerry Jones' new Prosper project is just one of the major activities going on along the 380 Corridor. Construction is already underway on the initial phase of a $1 billion Gates of Prosper retail-anchored development at the northeast corner of Preston Road and U.S. Hwy 380 in Prosper.

New Communities- Driven by the strong demand for new homes in Dallas' northern suburbs, developer Hillwood Communities is currently building a $600 million residential community northwest of Frisco. The almost-800-acre Union Park project will have about 2,400 new houses and is located on U.S. Highway 380 in the Denton County town of Little Elm. And this is just one of the many new communities along Hwy 380.
To say that this area is growing is definitely an understatement. This is a massive growth explosion! It is said that Hwy 380 is projected to become the next Hwy 121 of North Texas, most importantly because of it's continuity East and West of the Northern DFW area. This is definitely a large and continuous foreseen project and it is key for new home-buyers to have in mind. For more information or if you are planning to buy your new home in North Texas, please give us a call at 469-900-6636 or email at JandC.RealtyTeam@gmail.com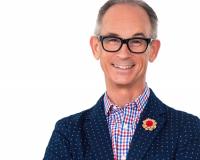 Author:
John Brooks
Phone:
972-863-1034
Dated:
June 7th 2016
Views:
573
About John: Hello! My team and I are passionate about helping people build stability and wealth through solid in...