Smart Sprinklers For A Smarthome
You've probably driven past a home on a rainy day and you saw someone's sprinklers running while it's raining, right? What a waste!

On the other hand, the forecast shows rain and you turn off the sprinklers, and alas, this Texas weather doesn't bring rain!
Why not have the ability to control your sprinklers remotely! Better yet, have them link into local weather stations and react accordingly!
There are a few sprinkler controllers out there that have this ability. One I'm familiar with, Rachio Smart Wifi Sprinkler Controller, has an 8 and 16 zone system that can make managing your sprinkler system much easier.
It connects to your Wifi at home, and syncs with your smart device and links into the systems of local weather stations. You program the system according to your watering schedule, check with your local city for your watering days if you're unsure.
Weather stations in the area can be setup, so if rain is coming through, your system won't run and waste water.
Broken sprinkler head? The Rachio system will see water consumption go up and adjust or shutdown that zone as needed.
Check with your local retailer for these systems, or you can buy online.
Looking for a home with sprinklers installed already? Check here for Dallas TX listings: https://goo.gl/VgMmVE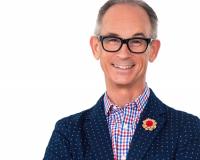 Author:
John Brooks
Phone:
972-863-1034
Dated:
September 29th 2017
Views:
294
About John: Hello! My team and I are passionate about helping people build stability and wealth through solid in...