Smart Home Thermostats
The weather is constantly changing in North Texas, and sometimes hard to predict. Was it 25 degrees cooler when you left the house? Or 25 degrees warmer? There's easy ways to control at least your own environment and that's with a smart thermostat.
A new thermostat is a great investment, even if it's not a smart/wifi connectable one. Even a new one is more accurate than that old brass or wood-grain finish one in the home you just bought.
There are a lot of different ones out there but the features may lead you to one over another.
All Wifi thermostats can be controlled from your smart device, in your home or remotely. They can all be controlled from the unit as well. Some will even learn your routines and adjust accordingly as they figure out how you prefer temperatures.
Some can even see when you get home and adjust the temperature automatically to your preference. You can even program your smart light bulbs to trigger from this action as well so you never come home to a dark house. You can even use geofencing to tell it when you get within 5 miles of home, to adjust to a certain temperature.
Other thermostats have remote sensors that can be used to adjust a specific room like a baby's room, or a home office. These sensors also work as occupancy sensors so they will only adjust to that room when you're in it! But remember, remote sensors are not another thermostat. If you have more than one zone, you'll need more than one thermostat.
Be sure to do your research, and consult ifttt.com for more info on making different smart devices talk to each other.
Do you only like the latest and greatest, in technology and homes?
Check here for the newest homes built this century in Dallas and Collin County TX!
Check here for where to start on your smart home.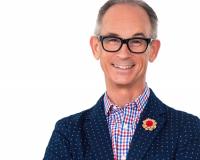 Author:
John Brooks
Phone:
972-863-1034
Dated:
August 16th 2017
Views:
123
About John: Hello! My team and I are passionate about helping people build stability and wealth through solid in...