Smart Home Lighting
We've all been there... You just crawled into bed, but you don't really want to get up to turn off that light in the living room, or the one that's 3 feet out of your reach?
Smart light bulbs and switches can be added to fix this little "problem" and add some major convenience and security to your home. These smart lighting solutions can be switched, adjusted for brightness or color, and even programmed remotely from your smart device. Timers are available to have certain lights or switches turn on/off at specific times or along with sunrise or sunset. This can come in handy for an outside light or that light that we all leave on all night to "scare away the baddies."
Smart light bulbs go into a fixture, that you leave in the on position, so the bulb is always getting power. Then you simply control it from your smart device.
Smart light switches can replace existing switches to control things like outside lights, or kitchen lights. These can be turned on from the app or by hitting the switch the old school way.
The other type of smart switches can be used to plug a lamp or lights directly into, then you control the switching remotely. These can be very handy for decorative lighting and also programmed to turn on/off with the sunrise or sunset of your local area.
Going on vacation? A lot of smart light applications, if you have multiple switches and bulbs, can rotate the lighting across the house randomly as though someone is home, moving from room to room.
Another cool thing, is you can have your other smart devices or apps tell your lights what to do. Are you waiting for an important email? Have a light blink or change color to indicate that it arrived. You can have your smart thermostat indicate that you're home, and automatically turn on certain lights.
Check with your local electronics store, like Best Buy, to see what's all possible in smart lighting.
Don' have a home yet? Check here for the latest homes that you can add your personal touch: https://goo.gl/pPb54q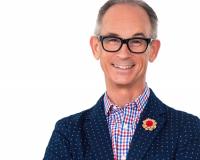 Author:
John Brooks
Phone:
972-863-1034
Dated:
August 29th 2017
Views:
238
About John: Hello! My team and I are passionate about helping people build stability and wealth through solid in...