Security Cameras For Your Home
Who broke the lamp in the living room? What ate my flowers? When the heck did that happen? What does my dog or cat do when I'm not home???
If you've asked these questions, maybe it's not a bad idea to think about cameras for your home. There are several ways you can go, and I want to make it a skoshe easier if I can!
Cameras for your home can be indoor, outdoor, or both. They can be blatantly obvious or hidden and inconspicuous. They can have alarms, microphones, or even lights built into them too. Even some can be accessed out on the go or even stored locally if you have a small business, or don't want to deal with cloud services.
Wired vs wireless: If you can run the wires easily, wired may not be a bad idea. The downside, when you sell the house, you either leave a camera or a hole, oh yeah and the time to run those wires and do the work. The upside, it can have its own storage with a hard drive that you can connect to remotely or locally to play back video. These can be expandable as well. Wireless allows for easier installation, but the hassle of replacing batteries or having to put a power outlet near the camera which can get expensive.
Doorbell Cameras: These can alert your smartphone the moment someone rings the doorbell, or even when it sees someone walk onto your porch. You can even communicate with your guest or visitor right then and there.
Cameras With A Provider: Your home TV/Internet provider may also have smart home bundles that can include cameras and other devices. Cameras can also be provided by security companies as well. These options will typically have monthly charges for monitoring fees and will enable them to contact the authorities if necessary.
Be sure to do your research, as some camera systems can work with other smart home equipment. That will make it easier to use through one app or notification system.
Want to get an eye on what's out there, no pressure? Here's the latest listings that have open houses coming up: click HERE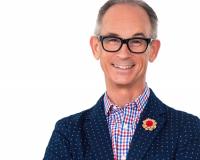 Author:
John Brooks
Phone:
972-693-5658
Dated:
November 10th 2017
Views:
664
About John: Hello! My team and I are passionate about helping people build stability and wealth through solid in...