Receiving A Tax Refund Consider Using It For A Down Payment
Coming up with a down payment and closing costs to buy a new home can be a struggle for many first time home buyers. Most mortgage programs require that the money to be used should be sourced or seasoned. That's why during tax season many first time homebuyers turn to their tax return.
Sourced funds - These funds must have proof of where the money comes from, whether it's from another bank account, savings account, retirement fund etc…
Seasoned funds - With seasoned funds you have to show that you have had the money for at least 60 days. This is why mortgage companies require a two month bank statement.
With a copy of the Treasury check or a bank receipt showing the deposit of your refund, the tax return is acceptable as both sourced and seasoned funds.
By using your tax refund you may be able to qualify for a larger home and at the same time lower your monthly payment by applying larger down payment and therefore lower your mortgage balance.
Now that you have read this and received your return it's time to start shopping before everyone else gets their refund and compete for that dream home you want to make an offer on.
To start your home search today, please contact us at: www.daniellearreguinrealtor.com.
Contact me to learn more about down payment assistance programs available in the state of Texas.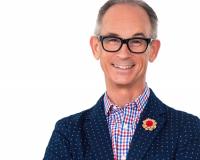 Author:
John Brooks
Phone:
972-863-1034
Dated:
January 25th 2017
Views:
565
About John: Hello! My team and I are passionate about helping people build stability and wealth through solid in...