First Time Home Buyer Step 5
Congratulations! Your offer was accepted on your future home! What now?
As a buyer, there's many protections in place to save you from getting a home that's not worth it; your option period and a lender's appraisal.
Typically, up to the first 7 days of your contract is your Option Period, which is your time to have the place inspected and get a great idea of what's going on. A good inspection will pay for itself once you start the negotiation process if there's issues that can be "solved" with a little monetary consideration. If there's no common ground, the seller keeps the option fee and you get back on the house hunt. I
Once you pass that hurdle, your lender will have an appraiser make sure that the property is worth the offer price. They're out to make sure that you and them both have a good investment in the property. If it doesn't appraise, then you have some options but can get out of the contract at that time if you choose.
Your final step, other than getting movers scheduled, will be to have a final walk of the property before you sign your papers. Once you've signed, and get the keys, it's time to enjoy your new home!
I absolutely love helping new buyers in this market! Call me with any questions you have, IT'S FREE!
For the latest Dallas TX listings click here
Step 1: here Step 2: here Step 3: here Step 4: here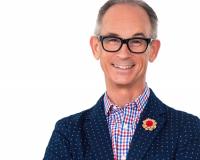 Author:
John Brooks
Phone:
972-863-1034
Dated:
June 30th 2017
Views:
187
About John: Hello! My team and I are passionate about helping people build stability and wealth through solid in...