First Time Home Buyer Step 4
So, you and your agent found THE home, YOUR home!
What now? It's time to make an offer!
In this competitive market, it's hard to know how to rise to the top of all the buyers looking at YOUR house.
A CMA, Comparitive Market Analysis, is a report that your agent can put together to see that the house you want is priced correctly. "Comps" are other properties that are similar in makeup to your future home, and help support the value that you'll pay for your home.
Remember that there are different values out there, and that there is no magic equation. Fancy online sites will give "estimates" of a home's value, but they don't take into account all pieces and nuances of a home's features. Tax rolls are just what the home is listed at for tax purposes, and is not that same as "market value" of a home. Market value is described as the highest price a ready, willing, and able party is willing to buy, and the lowest price a ready, willing, and able party is willing to sell, with neither being under any pressure.
Depending on your budget and location, there may be many other offers. Don't be discouraged if you don't get the first house that you bid on, there's more fish in the sea!
I always tell my clients to be cautiously optimistic, and I'm here through every step, property and offer that we go through.
For the latest Dallas TX listings click here
Step 1: here Step 2: here Step 3: here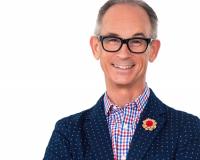 Author:
John Brooks
Phone:
972-863-1034
Dated:
May 24th 2017
Views:
169
About John: Hello! My team and I are passionate about helping people build stability and wealth through solid in...