First Time Home Buyer Step 2
Do you have the perfect home in mind, but you're not sure how much it will cost? While it's not the flashiest or most fun part of buying a home, your budget is probably one of the most important pieces for your home search. This will sometimes dictate the area, number of bedrooms or baths, size of your yard or lot, and many more factors that come into play with home values and prices.
If you're not sure how much you should spend on a house, it's always best to consult a mortgage specialist. We have trusted lenders that we work with all the time, who help clients navigate the waters of this crucial step everyday!
Lenders are there to first, loan you the money for your new home, but there are a ton of protections built in to ensure you don't buy a home you can't afford. They'll check your credit score, explore your existing and potential debts, and when you're ready to buy a home they will be certain that the home is worth the amount that you're borrowing.
Your credit score is like your health, it's never too late or too often to check on it or improve it! A better score can help in a lot of ways, and if you have a lower score, our specialists can direct you to the path to fixing it so you can get the home of your dreams sooner. Your debt to income ratio is crucial also, it will be taken into calculation so that you can afford to pay all of your bills.
Lastly, a down payment is very important. 20% down will eliminate the need to pay monthly insurance on the loan, but that is a big chunk of change. Often, a down payment can also be used to bridge any gap between what a home appraised value is vs what a buyer is willing to pay. There are also some other loan types to use, and a mortgage specialist is the best place to get this information.
See First Time Home Buyer Step 1 here.
Start your search on this page here, or check out the latest listings in Collin County and Dallas County TX HERE!
For help with your search in North Texas, feel free to call, text or email me as well. joe.boukhari@gmail.com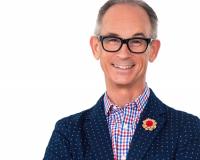 Author:
John Brooks
Phone:
972-863-1034
Dated:
March 22nd 2017
Views:
333
About John: Hello! My team and I are passionate about helping people build stability and wealth through solid in...