First Time Home Buyer Step 1
Are you in the market to buy a new home? Have you never done this before? Are you not quite sure how it all works, where to start, or how much it costs? All of these questions are very normal, and it's OK if you don't know the answers yet. Let's start with the easiest part first, who can help you!
Question: What do you pay a real estate agent that is helping you buy or rent?
Answer: NOTHING!
A buyer's agent, in most cases, gets paid from the transaction. The seller or landlord will usually accommodate a buyer's agent for bringing them a qualified buyer or renter. That means that all the resources that a Realtor® has, while helping you buy or lease a new place, are just to help you accomplish your goals in real estate.
Check the definition of a Realtor® from the National Association of Realtors here.
In short, using a Realtor® to help you buy a new home, is a great place to start to not only help navigate the waters of the current real estate market, but to help protect you and your investment. The best part, all of these services are FREE!
I help people everyday that are apprehensive to let me help them until I explain this fact.
Let me help you get started, regardless of where you are in the process. Call or text 469-387-7030, Email joe.boukhari@gmail.com
Check out the latest listings in Dallas TX here or for more North Texas listings start your own search here.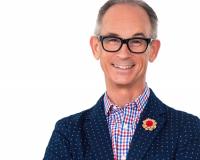 Author:
John Brooks
Phone:
972-863-1034
Dated:
March 9th 2017
Views:
449
About John: Hello! My team and I are passionate about helping people build stability and wealth through solid in...