Financial Planning 4 Reasons To Buy A Home Today
Homeownership will always be a part of the American Dream. There are advantages to owning your own home (educational, health, social) that far transcend any economic impact. However, we want to look at several of the financial advantages of homeownership in today's post.
1. Buying is Cheaper Than Renting
The results of the latest Rent vs. Buy Report from Trulia show that homeownership remains cheaper than renting with a traditional 30-year fixed rate mortgage in the 100 largest metro areas in the United States. The report reveals that:
"Interest rates have remained low, and even though home prices have appreciated around the country, they haven't greatly outpaced rental appreciation…Nationally, rates would have to reach 9.1% for renting to be cheaper than buying. Rates haven't been that high since January of 1995, according to Freddie Mac."
2. Homeownership "Forces" You to Save
According to SavingAdvice.com, homeownership is a great way to save. Their advice is quite simple:
"Homeownership is a "forced" savings account because you own the home, you have no choice – that monthly housing cost has got to be paid no matter what…Homeownership can be an outstanding way to force yourself to be more frugal in the rest of your spending so that you can save and build equity in your home.
"3. Homeownership Offers Several Tax Deductions
According to the Tax Policy Center's Briefing Book...read more here.
For help with all your Real Estate needs, contact Anitra Williams, Real Estate Professional with JB Real Estate Group today!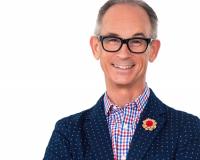 Author:
John Brooks
Phone:
972-863-1034
Dated:
May 4th 2017
Views:
178
About John: Hello! My team and I are passionate about helping people build stability and wealth through solid in...