5 Questions With An Expert Lender
Being able to ask a few questions of an expert is a great way to gain some knowledge. I had a short conversation with Ben Keller who works with the Brooks Kelly Team at Homebridge.
1. What's the best way to get started and prepared to buy a home? – This step can vary from client to client. But start with thinking of what you want your monthly payments to be. Next, be prepared with some cash out of pocket, because you will have closing costs and other fees once closing time comes around. Bear in mind to remember "PITI" - Principal, Interest, Taxes, and Insurance. Keeping these things in mind will help there be less surprises as you move forward.

2. What should I look for in my credit score?Starting at a 550 credit score, you may qualify for programs that can get you into a loan. There will be restrictions and requirements that may lessen with each tier you increase your credit score. Remember, that credit score is not the be all, end all for an approval. Income and debt to income ratios come into play as well.
3. What do I need for a downpayment? – Average minimum down payments for different loan programs: FHA – 3.5% Conventional 5% VA 0%. 20% down can eliminate the need to pay Mortgage Insurance on the loan.
4. What's the most stressful part of the loan approval process? – Amount of documentation required for an approval. There can be a lot of steps that require a lot of docs to have everything ready. Sometimes the underwriters will ask for more docs and the BK team will try to get as much of the paperwork out of the way as early as possible to help reduce stress.
5. What are some key "Dos and Don'ts"? Don'ts – Don't acquire any additional debt or make any large purchases. Don't pack away any important docs. Don't change jobs without notifying your lender. Don't co-sign on any loans or payments. Dos - Notify your lender of: any change in salary or compensation, any major deposits to your accounts.
A big thank you to Ben Keller at HomeBridge for taking the time to answer some of these questions!
You can reach out for questions with Brooks Kelly and his team at their website HERE or by calling 469-708-5626
Want to start searching new homes online? Check HERE for the latest listings updated daily!
Do you already own a home? Let's do a market analysis of your value and see how much equity you have!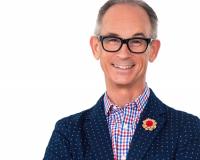 Author:
John Brooks
Phone:
972-863-1034
Dated:
January 31st 2018
Views:
332
About John: Hello! My team and I are passionate about helping people build stability and wealth through solid in...